Stainless Steel Junction Box (Shower-proof)

VJBX-4A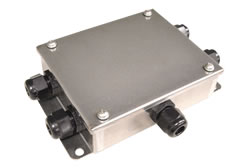 Made of stainless steel
Outputs from four load cells can be summed.
IP rating equivalent to IP65
External dimensions (Unit: mm)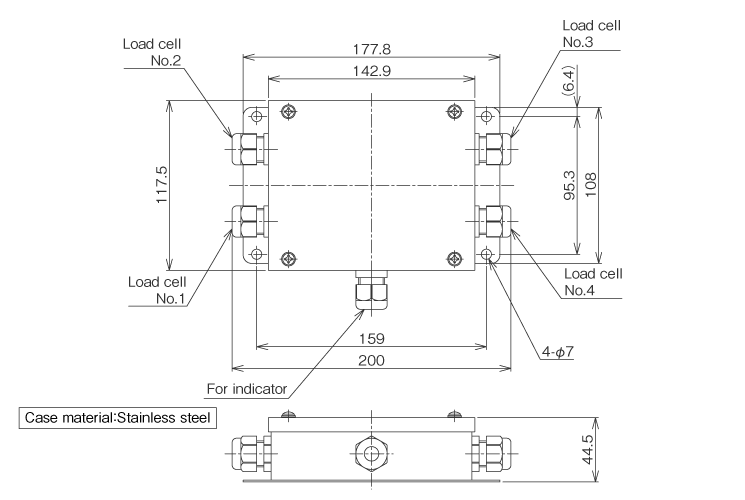 Wiring connection diagram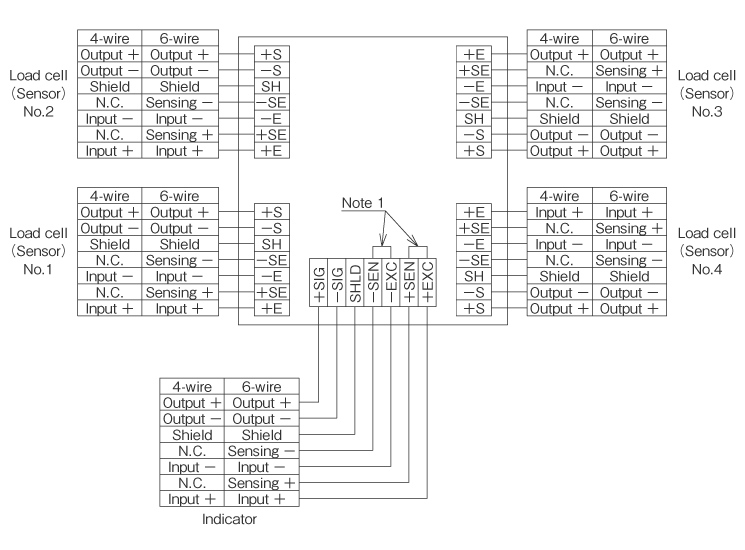 «Notes»
In case of 4-wire load cell or indicator, short these terminals by jumper, etc.
Adjust with the varistor if 4-corner adjustment is required due to imbalanced weight.
*Shorted by jumper as factory setting in order to prevent 4-corner adjustment.
Applicable cable diameter: 4.3–6.5
End of wires should be non-stranded or connected by ferrule.
Use 4-wire or 6-wire (with sensing +/-) cables.