New product ! "VGM5" Series
December 25, 2020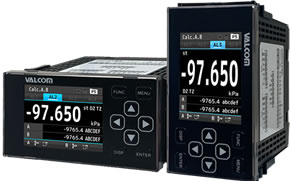 Two models: VGM5-1 and VGM5-3 are available. The former enables 2-channel (A/B) process input, and the latter supports 2-channel (A/B) strain gauge and process inputs.
VGM5-3 flexibly supports measurement system from load cell (strain gauge).
Besides multiple input, the VGM5 series supports graphs, waveforms, and color presentation on a large and clear display that can be set in portrait and landscape orientations.